Scott Vander Wielen, DC
Doctor of Chiropractic, Nutritional Counselor, Board Eligible Chiropractic Internist, Functional Medicine Practitioner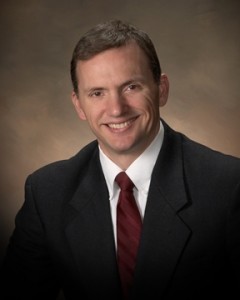 Dr. Scott graduated from Northwestern Health Sciences University with his Doctor of Chiropractic Degree in 2009. While attending Chiropractic College, he served as the Functional Medicine Club president and undertook a great deal of independent study to become proficient at functional medicine. He has had the opportunity to be mentored by exceptional doctors in the field in a short time. As a result, he has acquired a unique ability to understand and treat conditions normally only undertaken by specialists. He has treated patients with ADHD, ALS, asthma, anxiety, autoimmune conditions, cancer, Crohn's disease, depression, digestive disorders, fatty liver, hormonal imbalances, infertility, irritable bowel syndrome, kidney disease, memory impairment, morbid obesity, Multiple Sclerosis, sarcoidosis, thyroid conditions, Type II diabetes, uterine fibroids and many more.
A candidate for a Diplomate of the American Board of Chiropractic Internists through the American Chiropractic Association and Council for the Diagnosis of Internal Disorders, Dr. Scott is committed to professional growth and development..
Licenses include:
Doctor of Chiropractic – Wisconsin Department of Safety and Professional Services
Certifications include:
Doctor of Chiropractic – National Board of Chiropractic Examiners
Chiropractic Family Practice – Council on Diagnosis & Internal Disorders
Chiropractic Clinical Practice – Council on Diagnosis & Internal Disorders
Physiotherapy Examination – National Board of Chiropractic Examiners
Chiropractic Radiology – Northwestern Health Sciences University
Nutritional Counseling – Wisconsin Department of Safety and Professional Services
Advanced Frequency Specific Microcurrent Practitioner – Frequency Specific Microcurrent
Affliations include:
Institute for Functional Medicine
Council on Diagnosis & Internal Disorders
American Chiropractic Association
Wisconsin Chiropractic Association
Prior to attending Chiropractic College, Dr. Scott earned his Bachelor of Science degree from Marquette University where he majored in Mechanical Engineering and minored in German. After working as a Mechanical Engineer for over 20 years, Dr. Scott answered the call to pursue his passion, helping others to achieve health and wellness. Dr. Scott says,
"We each have an amazing ability to rebuild, renew and heal when we take care of ourselves properly. It is my privilege to come along side and teach my patients how their body is uniquely functioning and how to best care for themselves."
In his spare time, Dr. Scott enjoys spending time with his family, bike riding, and studying.
Christine Vander Wielen, MSW, LCSW
Office Manager, Lifestyle Educator, Chiropractic Technician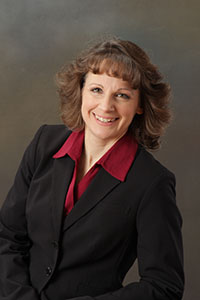 Christine majored in psychology and graduated with a Bachelor of Arts degree from Marquette University. She then earned her Master of Social Work degree from Boston College. In addition to being the Office Manager, Lifestyle Educator, and Chiropractic Technician at Vander Wielen Health & Wellness Diagnostic Center, Christine is a clinical therapist at the Center for Family Healing in Menasha, Wisconsin.
As the Office Manager, she is often the first touch of the clinic. She handles patient communication, scheduling, and acts as the point person with the various laboratories and vendors. Christine is also a Metagenics certified Lifestyle Educator and works with patients to better manage stress.  
For Christine and Scott, the inspiration to run a wellness center began over twenty years ago. The two would visit health clubs to work out and gain ideas. Scott, a mechanical engineer at the time, had a passion to help others improve their physical health while Christine had a strong desire to help others improve their emotional health.  Christine soon began to experience health concerns. Over 15 years went by with Christine seeing over 15 different doctors from Boston to Wisconsin until Scott finally diagnosed her condition. Simple blood work confirmed his suspicions.
Due to a common autoimmune condition, Christine has learned first hand that food choices make a difference. She has come aware of how food can positively and negatively influence health. Firsthand experience of not having answers for her own health and difficulty functioning have fueled her passion for wanting others to not just feel better but be better.
Patients enjoy speaking with Christine and will often arrive early or stay late in order to share their health journey with her. She loves hearing about their progress and is always ready with a kind and encouraging word. Patients have described Christine as warm, caring, understanding, knowledgeable and compassionate.
Christine thoroughly loves her work and the different ways she can serve their patients. When she is not at work, Christine enjoys spending time with her children, exercising, learning, reading and cooking.
Heather Scholz, CMA (AAMA), CT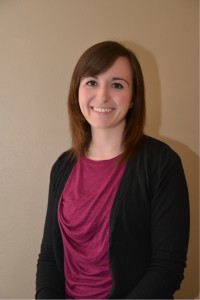 Heather graduated from Globe University with an Associate Degree in Medical Assisting. Heather has been working in the healthcare field since February of 2008 spending three years working at St. Elizabeth Hospital as a Certified Nursing Assistant and Ward Clerk in the Intensive Care Unit. Over the years Heather has had the opportunity to work with patients of varying ages and stages of health conditions including oncology, pediatrics, cardiology, orthopedics, psychology and emergency medicine. After graduating with her degree in Medical Assisting, Heather continued her education to become a Board Certified Medical Assistant and Certified Chiropractic Technician.
Heather discovered her passion for helping people at a very young age. Her grandmother, First Lieutenant and charge nurse of a medical battalion during World War 2 helped blossom Heather's passion for helping people bloom into a career. Heather first began her career in healthcare by following in her grandmother's footsteps by becoming a Certified Nursing Assistant. Heather and her grandmother dreamed of the day that she too would become a registered nurse. Those dreams were put on hold when Heather's grandmother was diagnosed with Pancreatic Cancer. When ordinary treatments were of no success, Heather began to look to more complementary and alternative treatments to help her grandmother win her battle with cancer. While studying to become a Medical Assistant Heather discovered the advantages of Functional Medicine first hand.
While in the end, cancer won this battle, because of complimentary treatments, Heather's grandmother lived five years longer than anyone could have foreseen. After witnessing multiple health miracles in her grandmother, Heather decided to take a slightly different path, with her grandmother's blessings, and pursue a career as a Medical Assistant with a main emphasis in Functional Medicine. Through her own trials and tribulations, Heather has rediscovered her passion for supporting people along their health journey to happier and healthier lifestyles.